Woodward Avenue Cruise.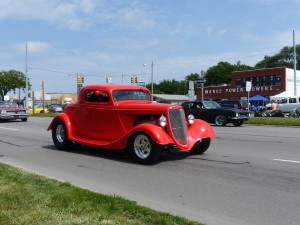 Billed as the world's largest car cruise, the Woodward Avenue Cruise is the third Saturday of August every year. It's really all week and Friday evening has as many cars cruising as Saturday. There are estimates of 30,000 to 40,000 cars on Woodward Avenue, between Mile 9 and Pontiac MI, where most of the static displays are located. Many cars are only on static display, with a Mustang ranch, Corvette corral, etc.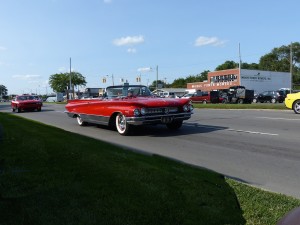 We drove the entire cruise Friday night and determined the best place for viewing is just south of Mile 13. Two years ago we were in the same general area where there are lots of cars, fast food and bathrooms. It is in the Royal Oak neighborhood. While driving around in the neighborhoods it was very disheartening to see all the furniture and belongings on the front curb for pickup. The entire area received 5" of rain in one day that week and all the basements were flooded. It went on for miles all the way to Detroit. Lots of pride in those neighborhoods as the houses are older but very neat and well kept. Hopefully they will bounce back quickly.
As for the cruise, there are muscle cars,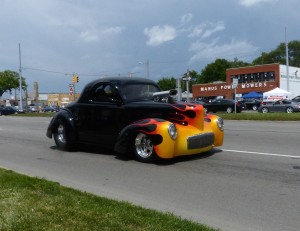 antique cars, unique cars and trucks and new cars. There are many tents with products on display. From Tesla to Roush Racing. The best sounding cars are definitely the newer Mustangs with Roush exhaust. They sound marvelous. Next best sounding cars are the stock Chrysler Hemi, any model, with an aftermarket exhaust.  Camaro's and Corvettes need to catch up quick. The absolute worst sounding car is the Tesla. LOL.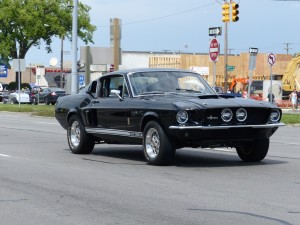 By-the-way, we were driving our old 2001 Acura TL coupe Type-S that we gave to Blaine several years ago. It is still a great car and sounds good for a Honda!
It is definitely worth a trip to Woodward Ave the third Friday/Saturday of August for any car nut.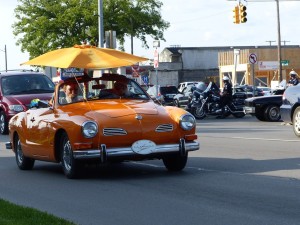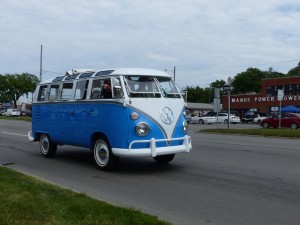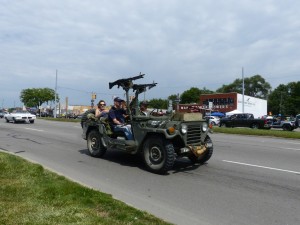 Check out our pics @ https://www.flickr.com/photos/chuck_roderique/sets/72157646215569658/
1681 Total Views
1 Views Today