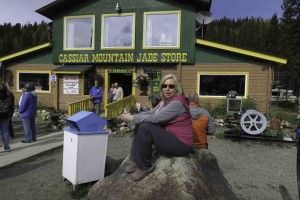 Sandy thinks we should only put positive things in the blog about our experiences so I've revised some and…..here goes. There was a fatal accident on the road 37 south, the "Alaska Highway" early Sunday morning so they closed the road and we could not get to our destination, Dease Lake. So we spent the night at a Jade Store, in Jade City, only 70 miles from our intended destination. We had a great dinner in Jade City, BC, where Discovery Channel Canada is doing a reality TV series on the city. We may be on an episode in this series.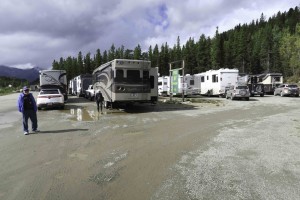 Click here for pics of Jade City
If you want to contact us use the form on the left side of the posts and you can check out all the pics by clicking the two dots at the top of the page.
Chuck & Sandy
1976 Total Views
1 Views Today